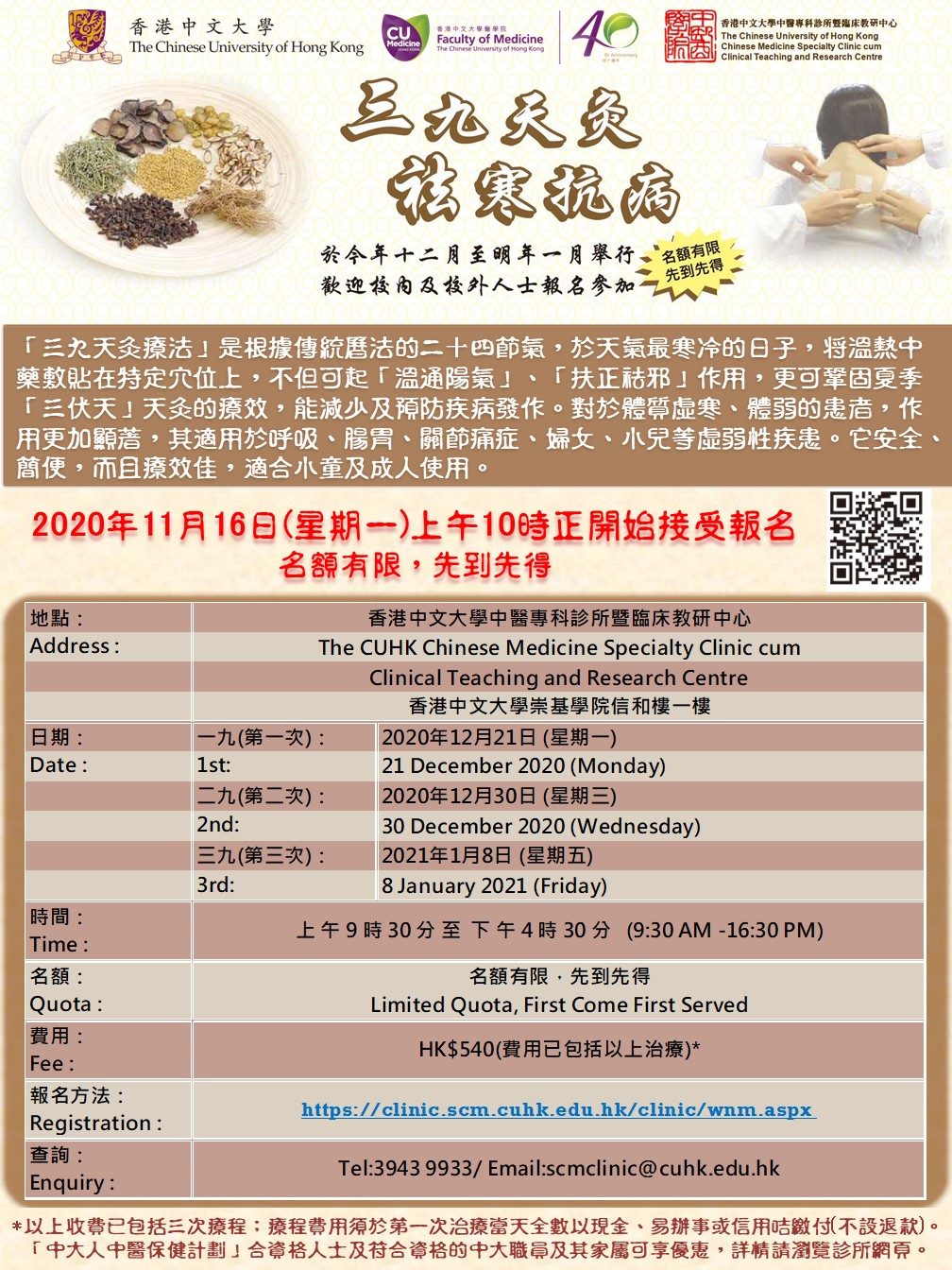 Winter Natural Moxibustion Campaign opens for registration from 16 Nov 2020 (Mon)

The Chinese Medicine Specialty Clinic cum Clinical Research and Teaching Centre, The Chinese University of Hong Kong will be launching a Winter Natural Moxibustion Campaign from December this year to January next year.

Date:

First treatment:

21 December 2020 (Mon)

Second treatment:

30 December 2020 (Wed)

Third treatment:

8 January 2021 (Fri)

Time:

9:30 am – 4:30 pm

Venue:

1/F, Sino Building, Chung Chi College,

The Chinese University of Hong Kong

Fee:

$540 (The fee includes 3 treatments)

** Limited quota , First-come-first-served **

Admission and Enquiry:

Please refer to our website for more details (https://clinic.scm.cuhk.edu.hk/clinic/wnm.aspx)

Tel: 3943-9933

Open for registration from 10am on 16 November, 2020 (Mon)

*Chinese Medicine Healthcare Scheme for the CUHK Affiliates (CMHS) members are entitled to $50 reduction. ECOSS members are entitled to reimbursement of $140.