Background
Click here to the clinic website
The Chinese University of Hong Kong Chinese Medicine Specialty Clinic cum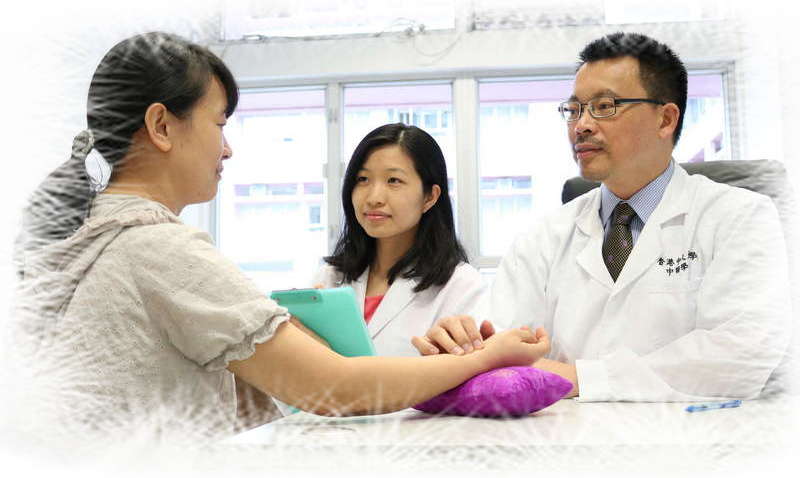 Clinical Teaching and Research Centre situates at 1/F, Sino Building, Chung Chi College, CUHK. Previously as the School of Chinese Medicine Teaching Clinic, the Clinic is the major practicum site for School of Chinese Medicine. Since its establishment in 2001, the Clinic was led by professors, consultants, lecturers and senior Chinese medicine practitioners on site, providing invaluable practicum opportunities for our students as well as quality Chinese medicine services for the public.

In October 2016, our Clinic underwent a major restructure and refurbishment in response to the increasing demand of Chinese Medicine Service. The new Clinic now has more consultation rooms and extended treatment area for acupuncture and bone-setting service. The dispensary is also expanded with the addition of decoction area. In addition to existing options for Chinese Medicine herbal packs or granules, patients may use the new decoction service of their choice.

Our Clinic has fully utilized computerized management system, ranging from reservation, registration, consultation, tariff, through to medicine pick up to promote a more efficient clinic operation.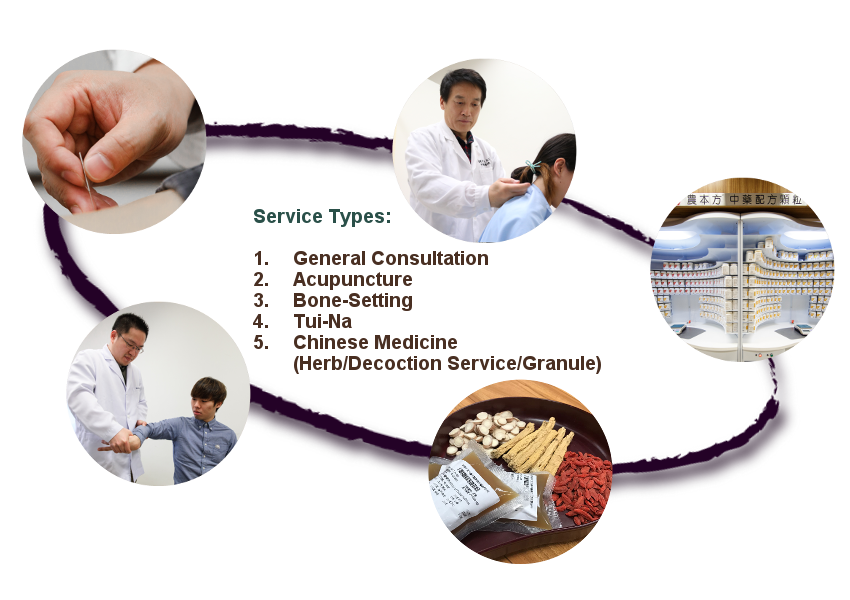 Enquiries and Reservations
Our Clinic is opened to CUHK affiliated persons and the public.

New patients can dial 3943 9933 within Clinic service hours for consultation reservations within 14 days, or login Clinic website for new patient registration. Existing patients may login the Clinic website with patient numbers on IC cards. New patients may need to allow more time for particular Chinese medicine practitioner reservations with extended waiting lists.
Practicum Arrangements
Our Clinic serves as the major practicum site for the School of Chinese Medicine. Please note that our practicum students are led by qualified Chinese medicine practitioners at our Clinic consultations. Should patients wish to have one-to-one consultations with our qualified Chinese medicine practitioners, please feel free to notify us at your registration for further arrangements.
Re-dispensing Prescription Arrangements
Our Clinic provides re-dispensing prescription services. Re-dispensing Chinese medicine will usually take 1 to 2 working days for pick up as priority is given for dispensing prescriptions for daily consultations.
Patients may follow the instructions on the prescriptions given by the qualified Chinese medicine practitioners for re-dispensing prescription limits within three months.
Our Clinic now accepts online re-dispensing prescription applications. Existing patients may login our Clinic website and select "re-dispensing or decoction". Please refer to the relevant guidelines for more details.

Typhoon and Black Rainstorm Signal Operational Arrangements
Our Clinic is closed should typhoon signal 8 or above or black rainstorm signal is effective during the below times:
| | |
| --- | --- |
| Signal Effective Time | Clinic Closure Arrangement |
| 7 AM | AM session |
| 12 NOON | PM session |
All consultation reservations would be automatically cancelled without further notice should the typhoon or black rainstorm signal be in force during the above period. Affected patients can dial the Clinic Hotline during normal service hours for new reservations.
Emergency or Severe Accidents
Subject to emergency or severe accidents, University staff may process to Prince of Wales Hospital Sha Tin or Accident and Emergency Department at other hospitals for timely treatment. For ambulance services, please dial 2735 3400, 2735 3355 or 999.